I want to personally apologize to everyone that thinks I blew them off recently. I switched the server on my website two months ago, and every email through there had been bounced. So, if you emailed me and I never got back to you, I unfortunately didn't get the email. It's all fixed now, sorry for any inconvenience.
So, unfortunately, Deep Six Tattoo did not work out for me. I will be finishing up my appointments through September there. Starting in October, I will be back in NY at my good friend Scott's shop, Alchemy Tattoo Arts.
http://alchemytattooarts.blogspot.com/ I have two novels, and a few other projects in the works, and I'll have updates for all of it on my site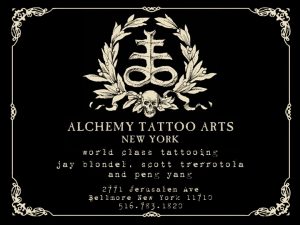 . Plenty to come next year. Thanks to all the fans of my work. You guys keep me from ending it all in a glorious spree of absolute carnage.