And they look amazing! These are my copies, straight from the publisher, for conventions,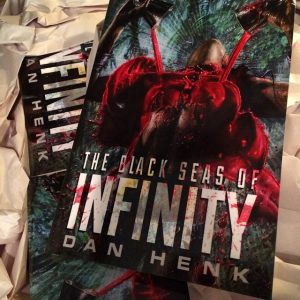 You can buy it here online! The Black Seas of Infinity
I'll now be doing a regular column in every issue of Tattoo Revue. Me and Brian Murphy are art directors for all the Skin Art magazines now, so expect some great art in magazines for a change! Nick Baxter, Tatter Tats, Tommy Lee Wendtner, Sean Sullivan, Jason Edmiston, Chet Zar, Andy Barrett, Jeff Zornow, and a whole host of others gave me a bunch of pics for the future issues!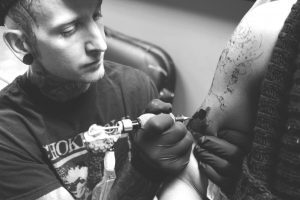 Never quite happy with the original cover I did for Splatterpunk Zine's first issue (I drew it on a very tight deadline just as I was moving), I just refined it recently for Jack Bantry's reissue!